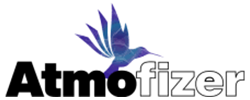 Atmofizer
WP Exclusive Perk
Get an extra $200 off your air purifier
Save $500 compared to retail price
Purify any space in your home
The fine print
Combinable with existing sales.
What we love about Atmofizer
Atmofizer's portable air purifiers remove nanoparticles you don't want to be breathing, including bacteria, viruses, smoke, and smelly odors. With a no-fuss setup, you can use them to deactivate the air in all areas of your home or office. Unlike other air purifiers, these run quietly, so they won't bother you or your pets. Atmofizer air purifiers are also better for the environment: their efficient, filter-free technology means less energy consumption and no landfill waste.