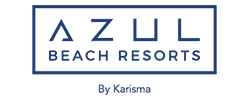 Azul Beach Resorts
WP Exclusive Perk
Book by March 31st, 2023 to save an additional 15% on your stay
Get an extra $250 in resort credits
Gourmet Inclusive® Experience beach resort in Cancun, Mexico
The fine print
Rates include taxes and service fees. Blackout dates may apply. New bookings only. Promotion is not valid for groups, a group is defined as 5 or more reservations. Any night booked outside of the travel window will be charged at the applicable rate. Promotion and promotion dates are subject to…
read more
The Fine Print
Rates include taxes and service fees. Blackout dates may apply. New bookings only. Promotion is not valid for groups, a group is defined as 5 or more reservations. Any night booked outside of the travel window will be charged at the applicable rate. Promotion and promotion dates are subject to change at any time without notice. All offers may be subject to availability, restrictions, and blackout dates. Offers can be modified or canceled without prior notice. To be used as per hotel resort credit chart provided by the hotel at check in, Credits can only be applied during the current stay and not available for future travel, they cannot be transferred to a third party/reservation and/or redeemed for cash value.
What we love about Azul Beach Resorts
Located on the shores of Cancun, Mexico, Azul Beach Resorts is a paradise for the whole family to enjoy. This all-inclusive resort offers breathtaking beach suites, gourmet dining, and unique activities and experiences, including spa treatments, dance classes, and wilderness adventures. There are also plenty of ways to keep the kids entertained — from splash pools, to movie nights, to Spanish lessons, and more. And as a property of Karisma Hotels and Resorts, Azul Beach Resorts uses a robust sustainability system to minimize energy and water waste and protect the surrounding environment.