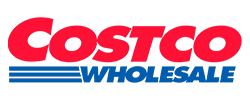 Costco
WP Exclusive Perk
Join as a new Executive Member and enroll in auto renewal to get a $20 Digital Costco Shop Card
Join as a new Gold Member and enroll in auto renewal to get a $10 Digital Costco Shop Card
Save on groceries, supplements, household appliances, and more
The fine print
Valid for NEW MEMBERS ONLY or for members whose memberships have been expired for more than 18 months. To receive a Digital Costco Shop Card, you must provide a valid email address and set up auto-renewal of your Costco membership on a Visa® card at the time of sign-up. If…
read more
The Fine Print
Valid for NEW MEMBERS ONLY or for members whose memberships have been expired for more than 18 months. To receive a Digital Costco Shop Card, you must provide a valid email address and set up auto-renewal of your Costco membership on a Visa® card at the time of sign-up. If you elect not to provide a valid email address and sign up for auto-renewal, a Digital Costco Shop Card will not be emailed. Valid only for nonmembers for their first year of membership. Not valid for renewal or upgrade of an existing membership. To qualify as a new member, a Costco membership must be expired at least 18 months or more. Limit one promotion/incentive per household. Promotion is non-transferable and may not be combined with any other promotion. Digital Costco Shop Card is not redeemable for cash, except as required by law. New members will receive their Digital Costco Shop Card by email within 2 weeks of sign-up. Costco is not liable for incentives not received due to entry of an invalid address during sign-up. Digital Costco Shop Cards are not accepted at Gas Stations, Car Washes or Food Court Kiosk. Use the provided single-use Promo Code when entering your payment information. A Costco membership is $60 a year. An Executive Membership is an additional $60 upgrade fee a year. Each membership includes one free Household Card. May be subject to sales tax. Costco accepts all Visa cards, as well as cash, checks, debit/ATM cards, EBT and Costco Shop Cards. Departments and product selection may vary.
Use the provided single-use promo code when entering your payment information. (Note: You will see a $0.01 deduction on your membership cost after the promo code is entered. This indicates that your promo code has been successfully processed so your incentive will be emailed.) New members will not receive the promotion if the provided code is not entered at checkout when purchasing the membership."
What we love about Costco
Costco makes it easy to get everything you need for your household all in one place. Whether you're looking for fresh groceries, daily supplements, high-quality furniture, or the latest electronics, you'll find it all - at unbeatable prices. Plus: with the option to buy in bulk, you can save even more while stocking up on your favorite essentials.