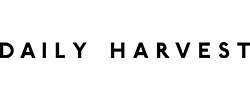 Daily Harvest
WP Exclusive Perk
Save up to $180 on nourishing plant-based meal delivery
Get up to $60 off your first three orders
Think: 120+ crave-worthy dishes built on organic fruits + veggies
The fine print
Promo code is applicable for new customers only to receive up to $60 off their first three boxes (up to $180 value). Customer will receive $60 off a 24 to 26-item box, $35 off a 14 to 23-item box, and $25 off a 9 to 13-item box. No cash value.…
read more
The Fine Print
Promo code is applicable for new customers only to receive up to $60 off their first three boxes (up to $180 value). Customer will receive $60 off a 24 to 26-item box, $35 off a 14 to 23-item box, and $25 off a 9 to 13-item box. No cash value. Offer may be modified or canceled at any time. Discount will be applied at checkout and may not be combined with other promotional offers. Offer expires 4/30/2024.
What we love about Daily Harvest
Daily Harvest delivers nourishing, plant-based, easy-to-prep meals right to your door. Their chef-crafted food is built on sustainably-sourced fruits and vegetables, with no artificial ingredients or artificial preservatives — just real ingredients grown by real people. Daily Harvest works with farmers to support organic farming practices that regenerate the soil and preserve biodiverse ecosystems. Because healthy soil = healthy planet = healthy people.