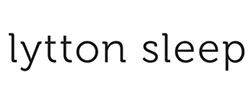 Lytton Sleep
WP Exclusive Perk
Get $330 off your mattress
Hand-tufted mattresses delivered right to your door
The fine print
Cannot be combined with other offers.
What we love about Lytton Sleep
Lytton Sleep delivers high-quality, thoughtfully-designed mattresses right to your door. Each mattress is hand-tufted in the USA, a tradition that dates back over 100 years. Made with gel-infused temperature-regulating Serene®️ memory foam and a zoned Legget and Platt Quantum Coil system, it combines comfort, support, and pressure relief with motion isolation. Lytton mattresses are built to last, backed by an Infinity warranty of 20 years, and keep you cool all night.