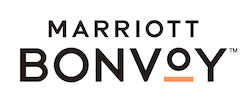 Marriott Bonvoy
WP Exclusive Perk
Book and stay by March 31st, 2023 to be entered to win 1 of 20 $250 gift cards
Everyone who books receives a free 3-month WellzyPerks membership to gift to friends and family
The fine print
If you book and stay by March 31st, 2023, you will be eligible to win 1 of 20 $250 Marriott gift cards. In addition, compliments of Marriott, everyone who books will receive a free 3-month WellzyPerks membership to gift to friends and family. Must show proof of booking via email…
read more
The Fine Print
If you book and stay by March 31st, 2023, you will be eligible to win 1 of 20 $250 Marriott gift cards. In addition, compliments of Marriott, everyone who books will receive a free 3-month WellzyPerks membership to gift to friends and family. Must show proof of booking via email receipt to receive the free 3-month WellzyPerks membership.
What we love about Marriott Bonvoy
With over 30 participating hotel brands and over 8,000 properties around the globe, Marriott Bonvoy is everywhere you want to go. They offer a variety of stays for every life-changing adventure, from exotic island villas to cozy mountain resorts. Marriott Bonvoy is committed to preserving the planet you explore: their in-house Global Green Council actively reduces the company's global footprint by managing their energy and water use, reducing their waste and carbon emissions, and increasing their use of renewable energy.