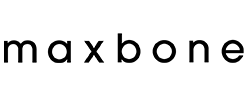 Maxbone
WP Exclusive Perk
Get 22% off every order
All-natural dog food and premium pet accessories
The fine print
Does not include gift cards.
What we love about Maxbone
Maxbone offers modern essentials for all of your pet care needs. Made with all-natural ingredients, this freeze-dried dog food contains antioxidants and bioactive cultures that support your dog's digestion, heart health, and immunity. Maxbone also carries hypoallergenic grooming supplies and pet accessories designed for durability, comfort, and style.