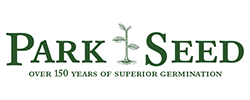 Park Seed
WP Exclusive Perk
Get 20% off site-wide
Save on every order
Grow your own organic vegetables at home
The fine print
Discount does not include shipping.
What we love about Park Seed
Park Seed offers an impressive variety of organic vegetable and flower seeds, plants, and gardening supplies — everything you need to start and manage your own garden. Park Seed sets your garden up for success with a seed germination guarantee and a team of horticulturists to advise you on planning, sowing, and regular upkeep. Park Seed also donates seeds to non-profit organizations to help with community gardening and hunger relief.