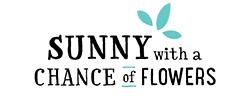 Sunny Wines
WP Exclusive Perk
Get 15% off any order, any time
Save on zero-sugar, low-alcohol wine
The fine print
No minimum purchase requirement.
What we love about Sunny Wines
Sunny with a Chance of Flowers is a balanced lifestyle wine created to make you feel good inside and out. Their wines have zero sugar, 9% alcohol, and only 85 calories per serving — and they're mindfully made. Sunny wines are farmed and produced by their family-owned winery in Monterey County, California, which runs on 100% renewable energy.