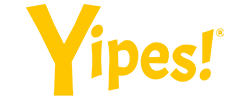 Yipes!
WP Exclusive Perk
Get 15% off your first order
Save 10% on all other orders
Hypoallergenic, dermatologist-tested hand and face wipes for kids
What we love about Yipes!
Designed for kids, Yipes! are a safe and easy way to clean sticky faces and hands. These wet wipes are made with 99% plant-based ingredients, plus they're hypoallergenic and dermatologist-tested. Yipes! are also a better choice for the planet — they're plastic-free, compostable, and 94% biodegradable.